Finally, the wait is over as the Chinese giant Oppo took the stage at the MWC Shanghai 2019 to unveil the new under-screen camera. Back in the first week of this month, the company released the first teaser on Twitter to showcase a prototype phone with an under-screen camera. Later on, Xiaomi also released a teaser video on Twitter to showcase something similar. However, the teasers didn't reveal any details regarding the tech both the companies are using to the embedded camera under the display screen.
Today at the MWC Shanghai, Oppo reveals few key details regarding the under screen camera tech. Despite the fact, the working prototype looks similar like normal phones but that's not the case. The company confirms the special display is made up of highly-transparent material to better transmit light to the camera sensor. Apart from the display, the selfie camera is also special with a larger sensor and aperture. The Pixels size is also bigger than traditional camera sensors.
OPPO's brand new solution for full-screen display – Under-screen Camera (USC) has just been unveiled here at #MWC19 Shanghai! #MoreThanTheSeen pic.twitter.com/k5qEQ3QNta

— OPPO India (@oppomobileindia) June 26, 2019
It seems like the current-gen AMOLED display tech is not good enough to transmit light to the under-screen selfie camera sensor. That's why Oppo utilized a special display with better light transparency capabilities.
Thanks to large pixel and aperture size the under-screen camera will get enough light to capture stable shots. Considering the tech is still in its early stage of development that's why the results fall behind in clarity and color accuracy. Oppo VP Brian Shen also stated on Weibo the new under-screen camera results won't be too good as the tech is still in the development phase.
HDR, Haze Removal and White Balance Algorithm
To improve the camera results Oppo uses three different algorithms. The HDR Algorithm resolves issues related to overexposure and increases brightness level in low-light scenarios. To sort out the blurriness issues, Haze Removal algorithm is on board to improve the sharpness of the shots. Last but not the least White Balance algorithm takes care of target adjustment.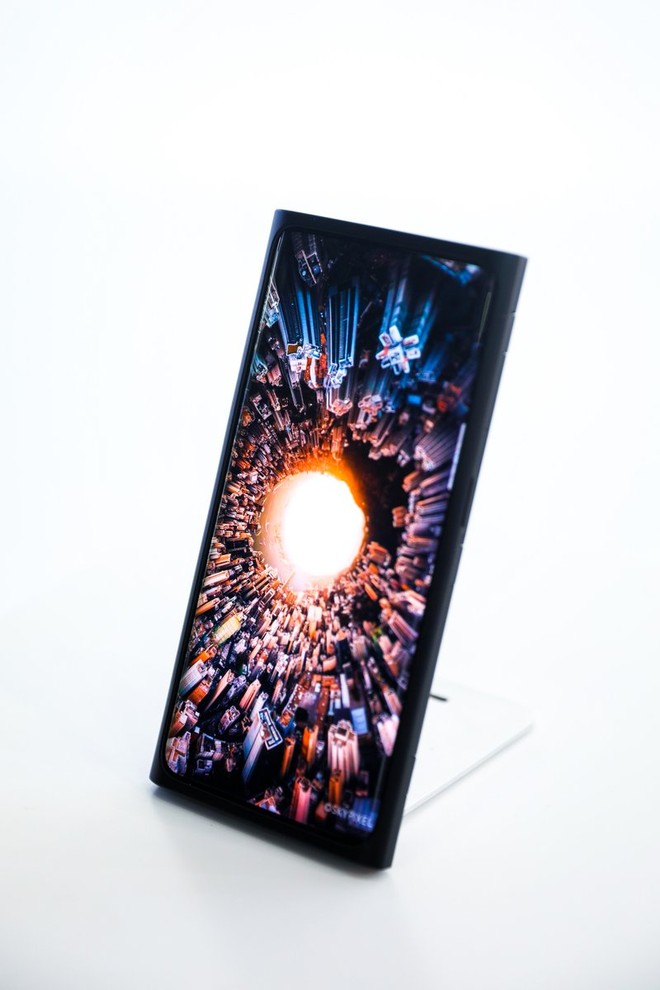 At the moment it is still in the dark when Oppo will mass-produce such kind of phones with an under-screen selfie camera. However, at the launch event, the company confirms the final product release is "in the near future". This indicates Oppo fans don't have to wait longer for the official announcement of the final phone.
Oppo usually uses big trade shows to showcase the new tech with a release in the coming months. The fin camera tech was showcased at the MWC 2019. Later on, the company released Reno lineup phones with a fin-style selfie camera. Do share your thoughts regarding the Oppo under-screen camera tech in the comments section below. Stay tuned.
Source: https://appuals.com/