Corsair Carbide 175R RGB Case
Comes with a 120mm RGB fan
Strong build with matte black finishes
Seven expansion slots for your use
Only one SSD tray
Space might feel a bit cramped for some high end hardware
Material: Aluminum panels with a glass side panel | Size: 210 × 418 × 450 mm | Weight: 13 lb | RGB Support: Yes

VERDICT: A very well designed PC case with the notorious RGB support. The Carbide 175R comes off as a rather cheap solution for what it tends to offer. In some cases, the dimensions might be a bit constricted but all in all, quite a smart investment for your new gaming PC.
Corsair's Carbide series of PC cases is a well-known line of products which are offered at quite a reasonable price. As of recent, Asus has added a new case in that line, the Carbide 175R. It makes its entry by offering a compact chassis with a glass side panel and the RGB flair. Despite being just a few bucks, this mid-tower case does not skimp out on anything. This case is perfect for giving you a clean and very classic look with the iconic Corsair logo at the front.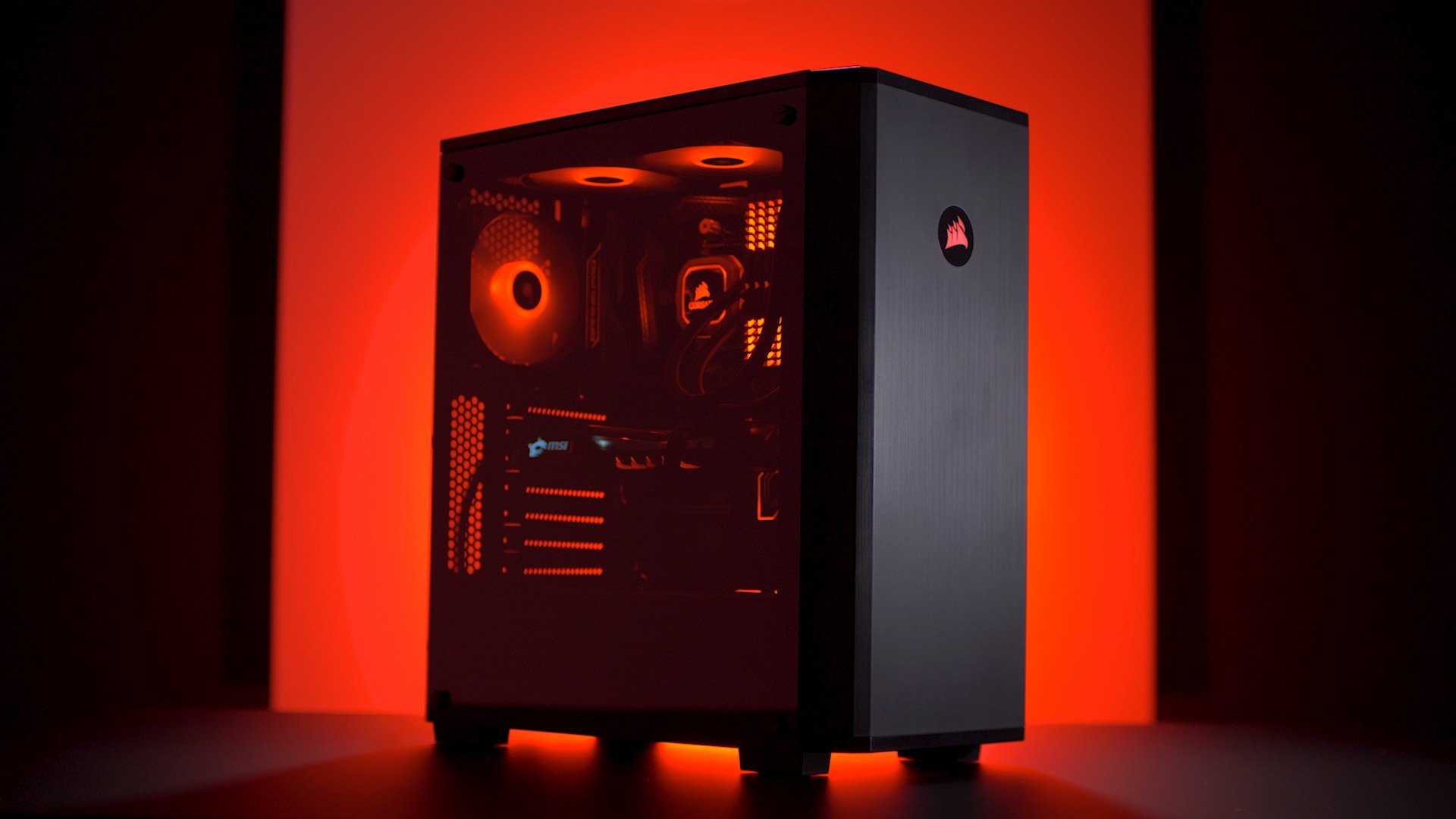 The design, build quality and ease of ports are all very likable with the Carbide 175R. It has an all black aluminum chassis with the glass side panels. All of this coming at just $60 is a great deal, making this case a very economical investment. This case does somewhat skimp out on flashy aesthetics, however, makes up for it with RGB strips and fans. Moreover, you're also given a 120mm RGB fan inside the case when you first have it shipped to you.
Unfortunately, this case makes use of just a single SSD tray. This was kind of a big deal for many users who found this to be a dealbreaker for them. Additionally, with the Carbide 175R's purchase, you should not be expecting any over the top features. While the glass panel will flash the RGB lights that come with the components, the case itself has nothing to flaunt. The design is rather dull but just enough to have it be a safe bet for fitting with the other stuff you've got in the room.
To find out more about this keyboard, read on down so that we can help you in deciding how good a fit the Carbide 175R is for you.
Design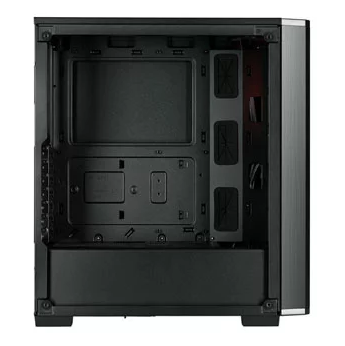 The Carbide 175R case sports an all black aluminum chassis which looks like brushed metal. This case will measure up to 210 × 418 × 450 mm and weigh in at just a little over 13 lb. It is the widely accepted standard for cases, supporting the same color and texture that comes off as a safe gamble. The side face is an edge to edge tempered glass panel, just like the 275R model from the Carbide series. It effortlessly shows off the guts of the components in them, further amplified by the RGB lights. And to further add to the RGB side of things, the front comes equipped with a 120mm RGB fan. The Corsair logo itself is not RGB, rather it reacts and glows up according to the color refracted through it. And since the RGB lights can be controlled via the desired software, the logo essentially can be of any color.
Apart from the tempered glass side panel, all sides of this case are aluminum made with matte black finishing. Moreover, on the top, you'll find that the panel is actually ventilated grills to support airflow through this case. And with that, you get 2x USB 3.0 ports, a headphone, and mic combo port, power and reset buttons. Everything about this is pretty much a standard for a good case that can easily blend with other furniture. This mid-tower case can support micro ITX, mini ATX and ATX sized motherboards with ease. Another thing that we liked with the Carbide 175R was the full-length PSU cover. At the bottom is a full cover for hiding the PSU and making cable management easy and nice to look at.
Carbide 175R Usage/Performance
The chassis of this motherboard is constructed via aluminum, the widely accepted standard for lightweight cases. It works to a good extent to minimize heating of the components in this case as the aluminum can manage temperatures much better. Excluding the weight of the components themselves, you won't have to worry too much about the weight of the Carbide 175R. Additionally, one more thing that gamers definitely keep an eye out for is cable management. It is of utmost importance that the cables be neatly tucked away from sight in a way that does not use up too much real estate in the chassis. The Carbide 175R manages to handle that quite efficiently as well.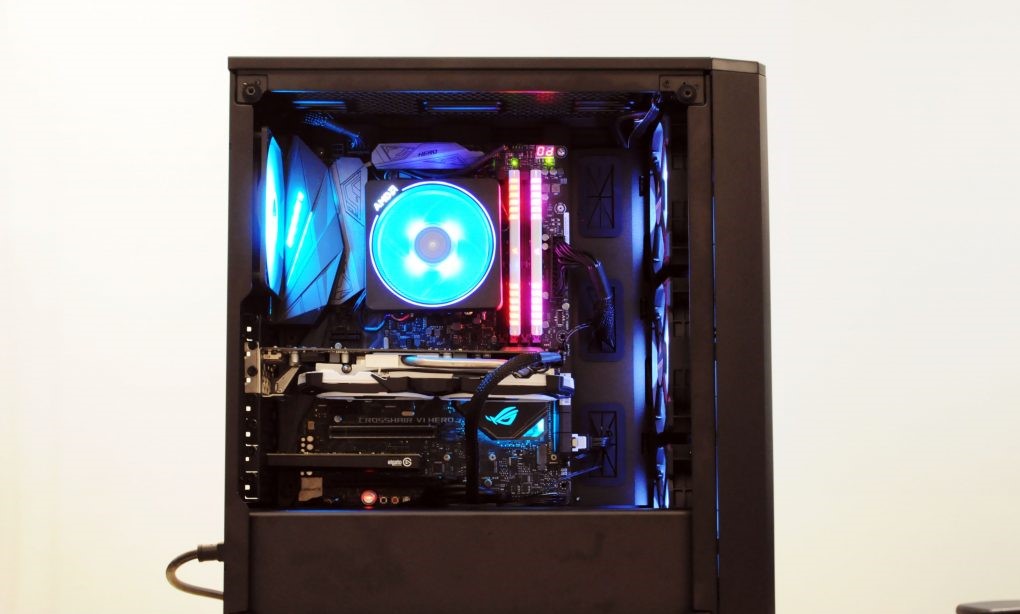 The left side of this PC case has a tempered glass panel whereas the right side has an aluminum panel. Upon unscrewing the right panel, you'll find that there are cutouts with spaces to let the cable flow through them. Along with that, you'll also find some cable clips and ties in a box in one of the HDD mounts. All of these go hand in hand in letting you manage your cables as efficiently as possible. If and when done so correctly, the glass panel really helps shine light on the inside of the case with RGB guts. Having installed some expensive hardware, you will definitely want a look on the inside and Carbide 175R will give you just that. Overall, all of it combines to give a very pleasant experience.
Features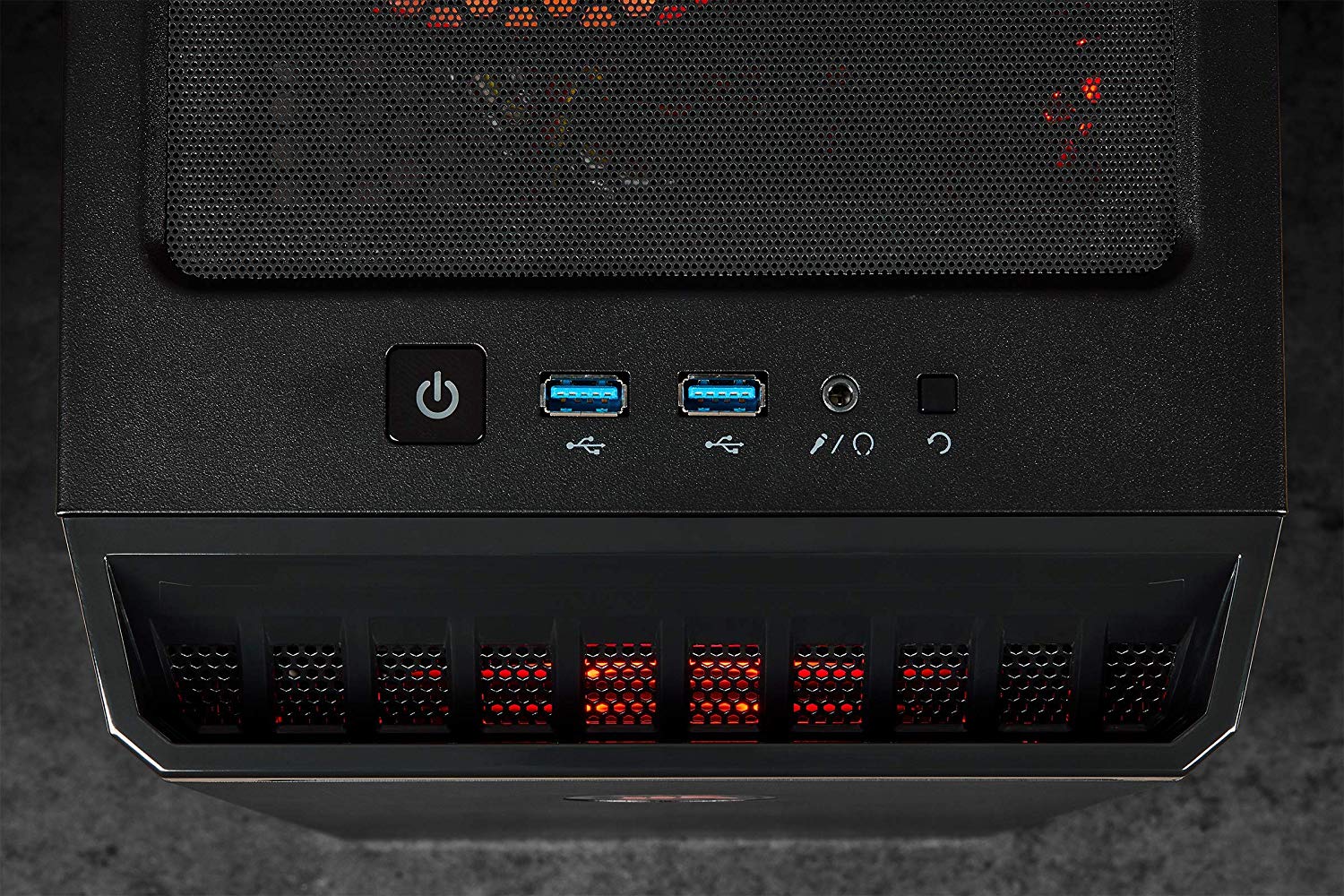 In the Carbide 175R, six 120mm cooling fans or 140mm cooling fans can be installed. Other than that, you also have the option of adding multiple 360mm radiators installed. That means that 360mm, 280mm, 240mm, 120mm coolers can be added in this case. All of this is pretty hefty for a cheap $60 price tag. Moving on to the other components, you can have 330mm sized GPU installed even if you opt for an ATX form factor motherboard. This will still leave enough space for the large heatsinks or even extra coolers.
For reasons that elude us, Corsair decided to install only a single SSD tray in this case. Why Corsair decided to do that, we do not know. But the fact remains that you will only get a single SSD tray. We found and observed this to be a deal breaker for some folks who prefer to have at least the option so that further SSD's can be entertained. A total of four HDDs and SSDs can be installed in the Carbide 175R. The rear does have the necessary grilles for ventilation as well. Moreover, you'll find that there are seven expansion slots in the rear for you to utilize. These drive bays are two 2.5/3.5 inch and two 2.5 inches wide.
Verdict
Coming in at just $60, the Corsair Carbide 175R is a great solution for your next gen PC. With its dimensions and expansion slots, you can easily plug in the most advanced hardware and not worry a thing.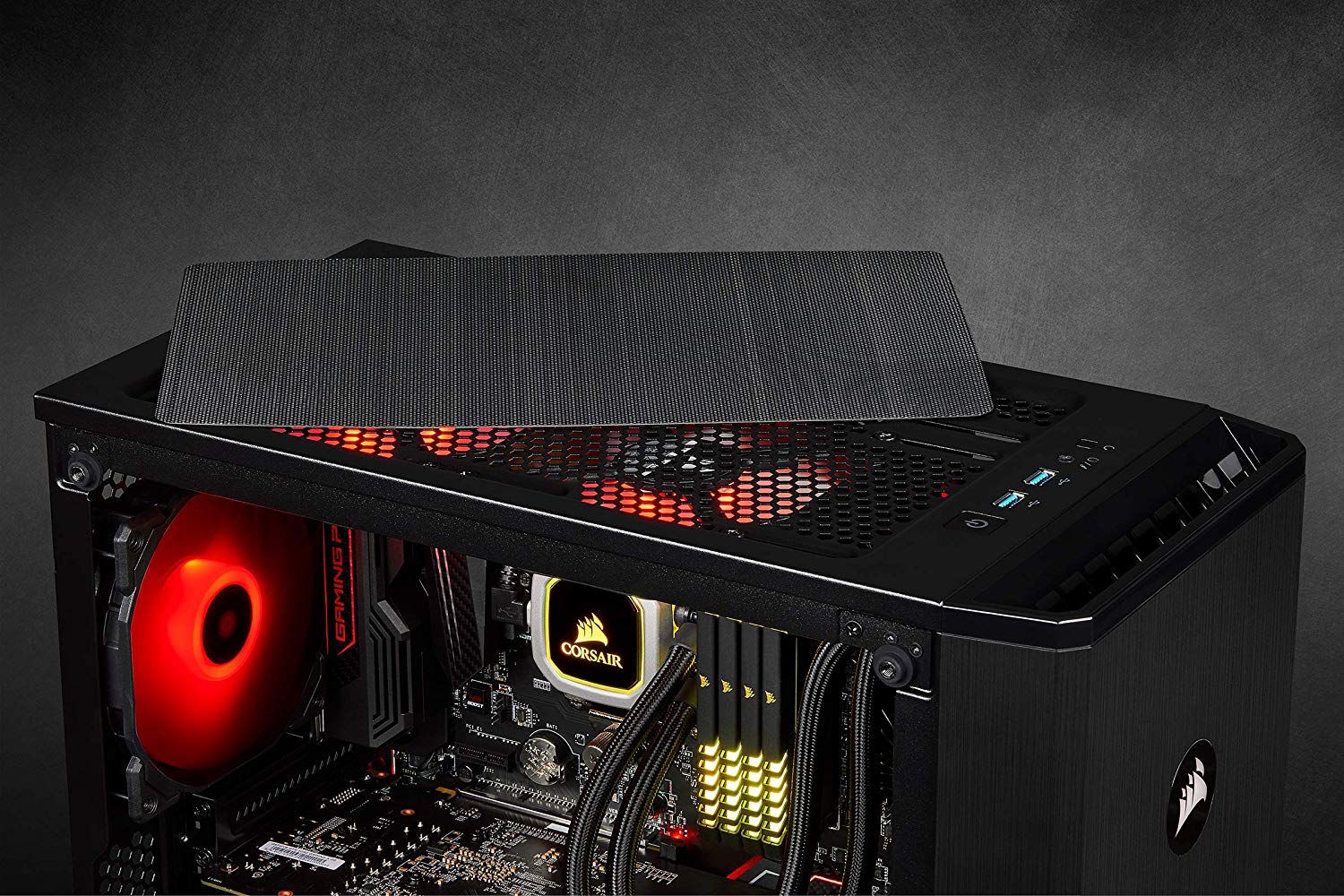 Moreover, despite being on the cheaper side of things, this case as all the necessary RGB flair you'll ever need. Move past the somewhat crammy space and just a single SSD tray, and you've got yourself a pretty solid deal.
Corsair Carbide Series 175R
Source: https://appuals.com/